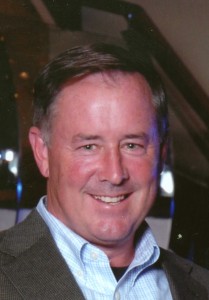 Vernet Properties was founded by George C. Vernet, III. George has extensive experience in owning and managing real estate in eastern Massachusetts as well as in some other parts of New England. He has rehabilitated and sold numerous retail centers, office buildings, condominiums, single-family homes, and apartment buildings since his career in real estate began in 1983. George is ambitious, motivated, and loyal and aims to develop mutually beneficial relationships with all of his tenants.
-Highly skilled in estimating market value of real estate including appraisals and reviews of single, multi-family, condominium, and commercial property for banks, insurance companies, relocation companies, FannieMae and private clients, utilizing forms and narratives. Predominately in Essex, Suffolk and Middlesex counties.
-Experience in owning and managing rental real estate; overseeing management and reviewing books; rehabilitation of apartment and commercial properties.
-Leasing                                       -Marketing
-Sales                                            -Negotiations
-Finance                                       -Management
-Business Operations                -Acquisitions
-Appraisals                                  -Insurance Inspections
            H3MLS Multiple Listing Service
            North Shore Association of Realtors
            MA Board of Real Estate Appraisers
            Massachusetts Appraisal Institute
            Board of Directors – Northeast ARC
2001
CCIM Institute
Financial Analysis for Commercial Investment

Market Analysis for Commercial Investment

Investment Analysis for Commercial Investment

Chicago, IL
1994
Boston University
Physical Evaluation of Real Estate Assets & Overview of Real Estate Development
Boston, MA
1992
Massachusetts Board of Real Estate Appraisors
Certified Real Estate Appraisor, #1082
Boston, MA
1990
Appraisal Institute
"Appraising Real Property"

"Standards of Professional  Practice, Parts A&B"

"Capitalization Theory & Techniques, Part A"

"Capitalization Theory & Techniques, Part B"

"Advanced Applications"

Norwood, MA
1983
Lee Institute
Massachusetts Real Estate Broker, #129401
Boston, MA
1981
University of Southern Maine
B.S. Criminal Justice

A.S. Business Management

Portland, ME
1976
Melrose High School
Melrose, MA
1991-Present
Vernet Properties

Ownership and Management of Retail, Office and Industrial Space

Salem, MA
1991-Present
Curns, Vernet & Associates, Inc.

Real Estate Appraisals, Development, Management, Sales, and Leasing

Salem, MA
1986-1991
Vernet Properties, Inc.

Commercial Real Estate Sales and Leasing

Salem, MA
1983-1986
Carlson Commercial Real Estate, Inc.

Commercial Real Estate Sales and Leasing

Salem, MA
1981-1982
Bay Bank Harvard Trust
Cambridge, MA